5.1 BIENVENIDOS A ESPAÑOL 2
Since this is the beginning of Español 2, we will start off with a little bit of review over Spanish 1.  This review will be about 2 weeks.  I strongly recommend that students go back and review the Spanish 1 content on the public part of this website as we begin.  
Once we finish reviewing, we will begin the actual unit.  In this unit we will be learning new vocabulary related to traveling as well as new grammar topics.
Completing this Module will help you:
Meet the Teacher (Sr. Marble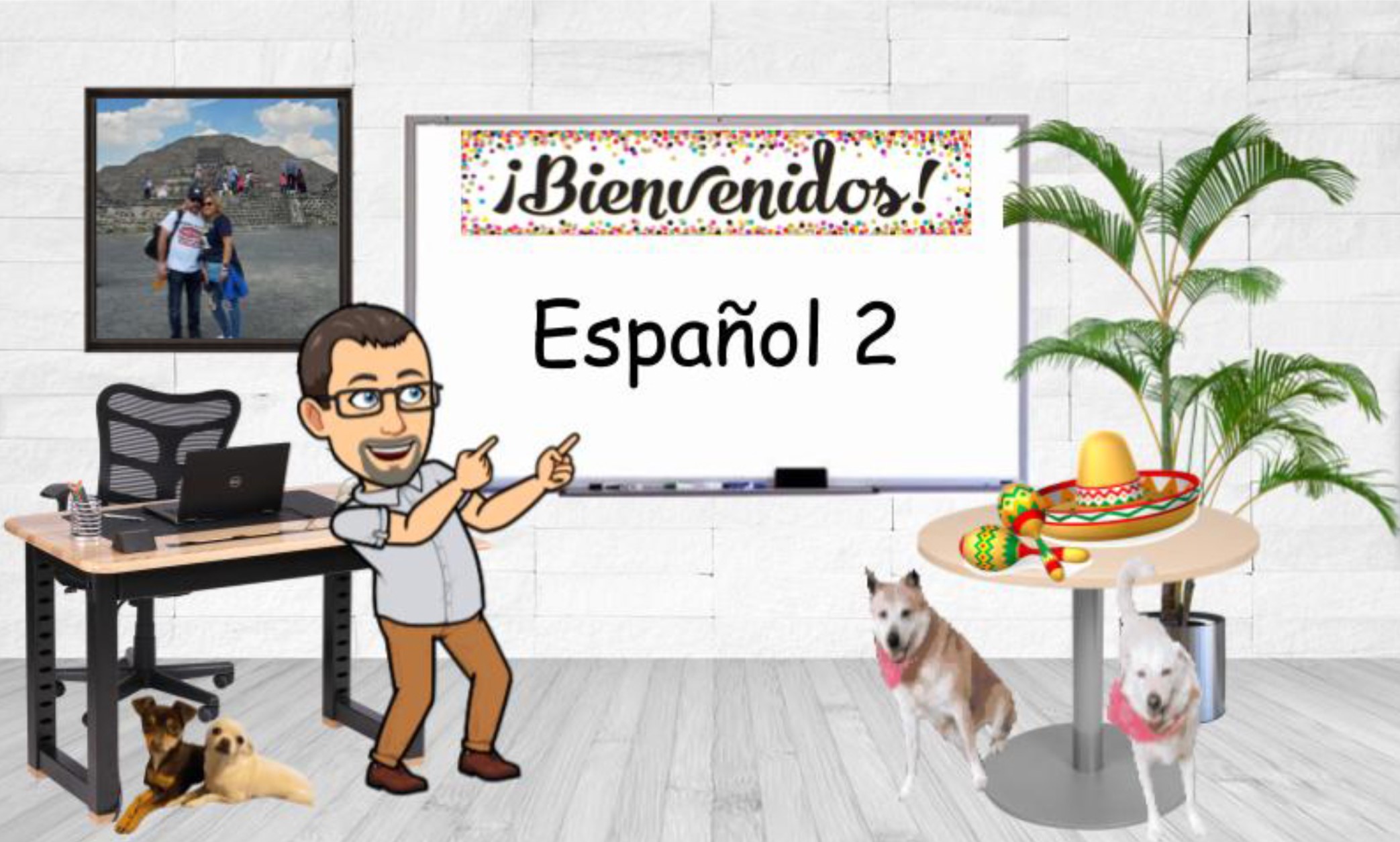 Each unit (Unidad) is broken down into modules with are the main topics of the unit.  Each module contains several lessons designed to give students a level of proficiency at each topic.
This first unit for Spanish 2 (Unidad 5) is broken down into 5 modules.  
 Las Vacaciones – Intro to Chapter 2 and review
Estar with conditions and emotions
The Present Progressive tense
Using the verbs Ser & Estar
Using direct object nouns and pronouns
These modules will not change throughout the year.  However, the lessons within the modules will.  
You can expect some type of assessment to be given at the end of each module.
You will notice at the bottom of the modules, there is a button to mark it complete.  There will not be any points given for marking a module complete, so please do not do this until we have moved on to the next module as a class.
Review Subject Pronouns, AR, ER, & IR verbs. Complete assessments on Schoology
———————————————–
Conjuguemos – Regular present tense verbs.
Here are some Important Flip chart reminders