Los sustantivos y los Articulos
(nouns & articles)
Los sustantivos y los Articulos
A noun is a word used to identify people, animals, places, things, or ideas.  All Spanish nouns, even those that refer to non-living things, have a gender.  This means that they are considered either masculine or feminine.  Nouns in Spanish also have number, meaning that they are either singular or plural.  
Completing this module will help you:
Click on the picture to open the Prezi presentation about los Sustantivos y los Artículos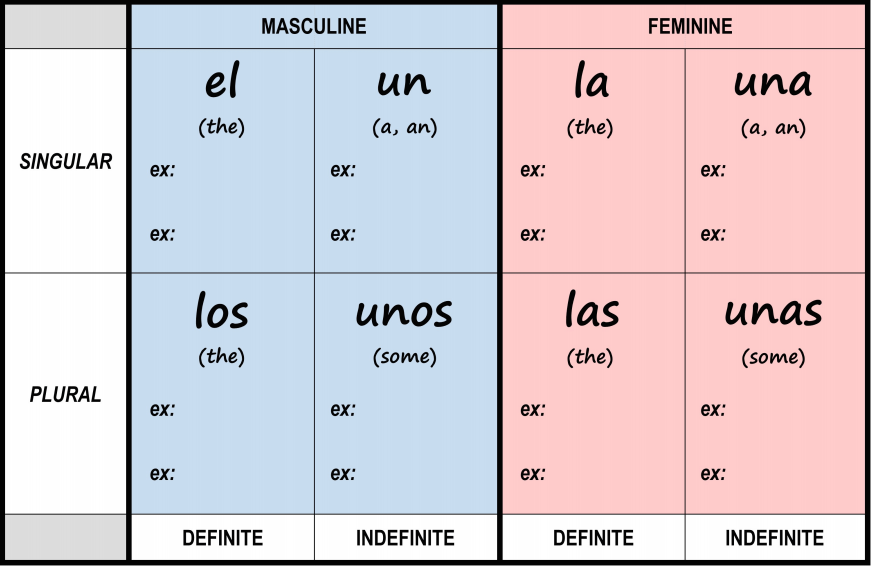 Definite Articles - "THE" in Spanish
Indefinite Articles "a, an, & Some"